I love home makeovers; especially the before and after photos. I think that secretly (if not openly), we all do. There is something so exciting and inspirational about seeing huge transformations. But I think a part of what draws us to the before and after glamour is that it skips all the work in between that it took to get to that "after". It doesn't show us that basically all things in life whether it's weight loss or remodeling, take lots of hard work. Just seeing the before and afters encourages us to believe the lie (that we kind of wish was true)– that we can have it all without any effort. Unfortunately that is not the case. I found out first hand just how much hard work it takes when we remodeled our new home earlier this year. So today, instead of just sharing the glamorous before and afters with you, I wanted to share 4 things that no one tells you about home makeovers. These are some of the major revelations that we experienced throughout this project. To some of you with more expertise in this area it may seem obvious, but I went into this not knowing much at all. I hope that it will help prepare you for your next home improvement project, and hopefully even inspire you! Because, despite all the hard work you put in, you get that lovely finished product that is so worth it in the end!
Kitchen Makeover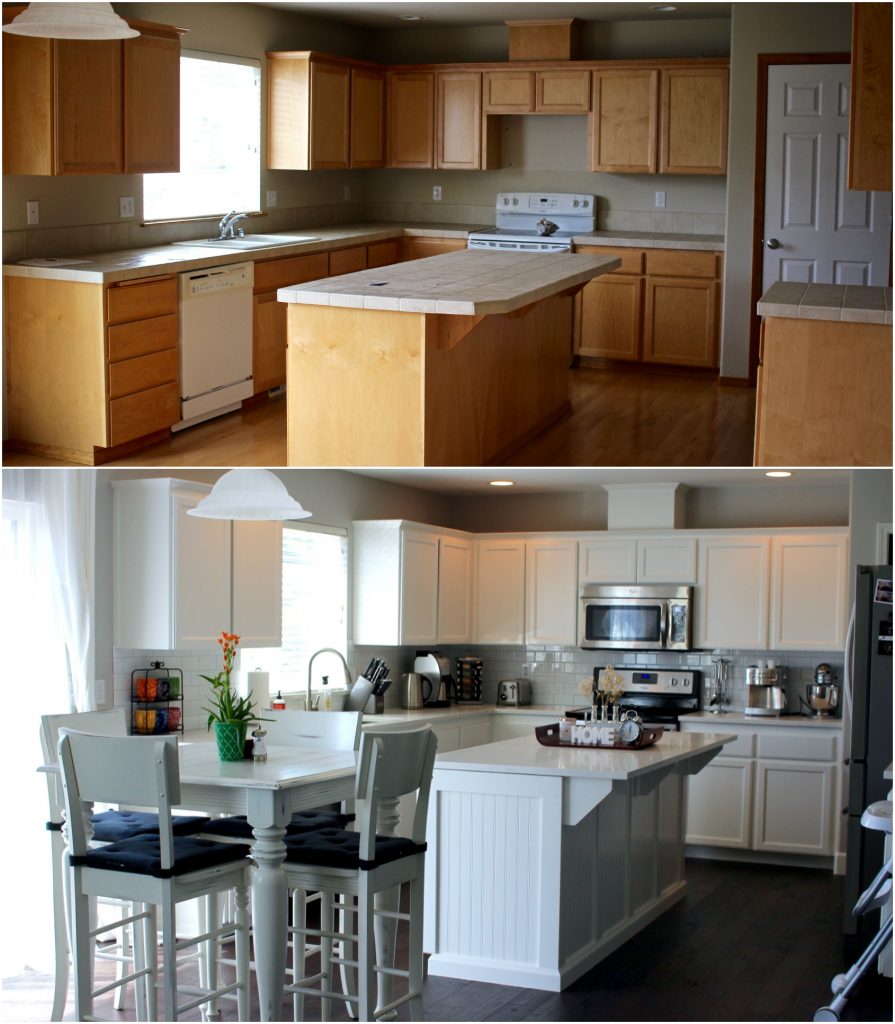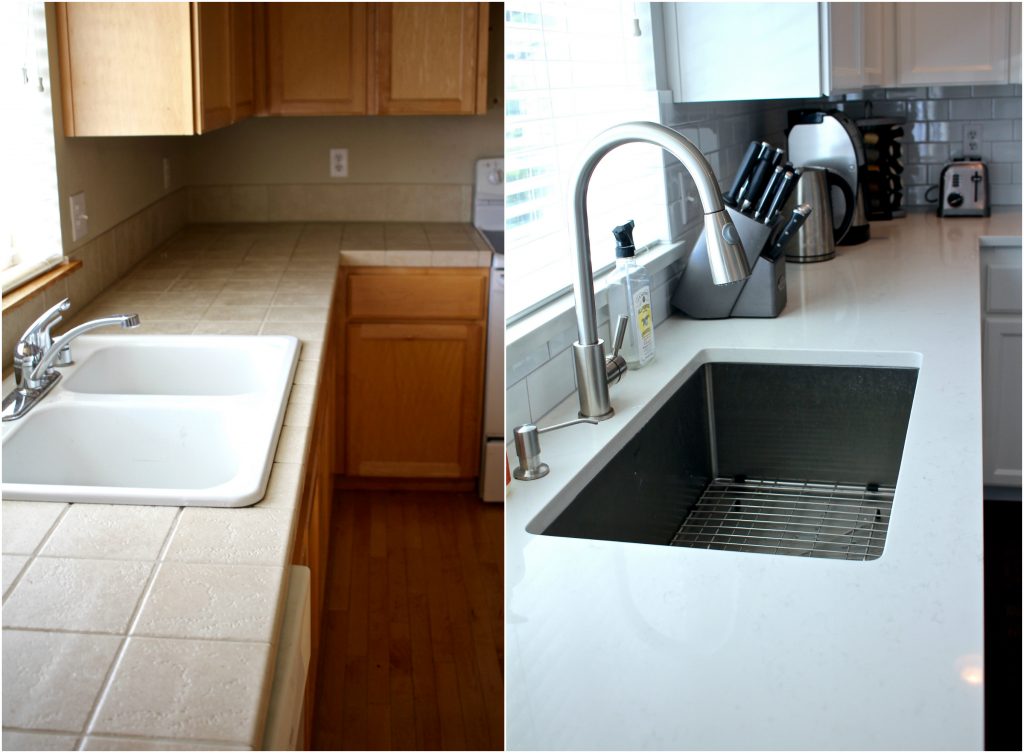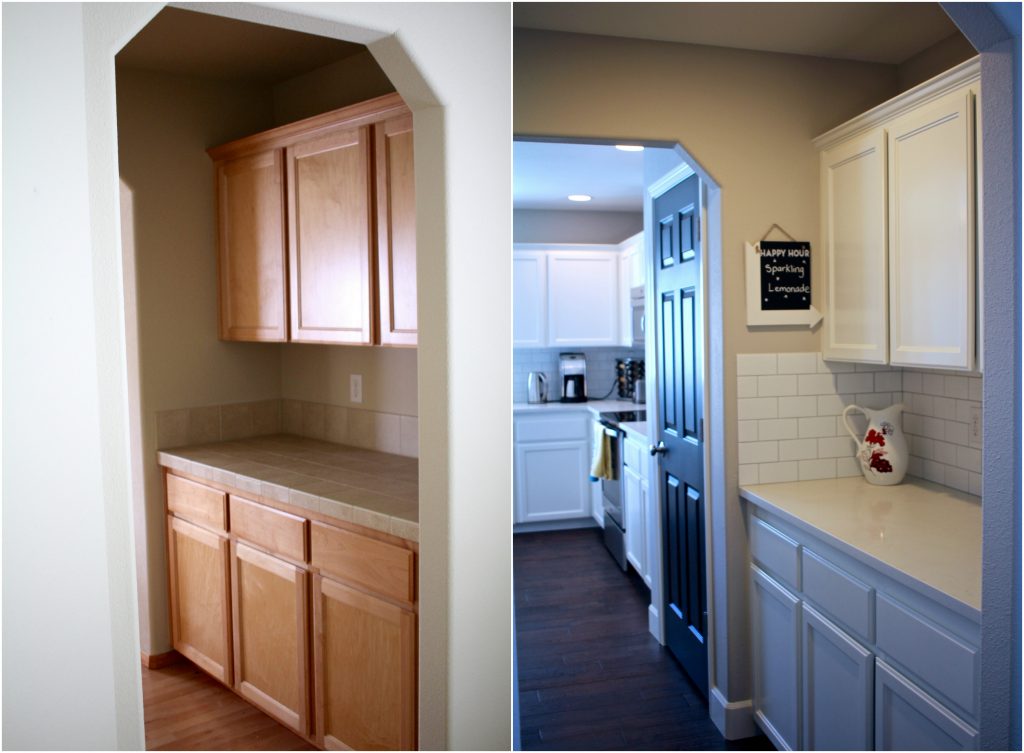 4 Things No One Tells You About Home Makeovers
1.) It's hard work whether you hire people or DIY
We learned from our previous home that DIY and home improvement projects are not our thing. First of all, neither one of us have the skills. And secondly, we have no patience and get really stressed out. So when we found our new house and decided to do some upgrades; we hired professionals to get the job done. Maybe it was too much HGTV shows or wild optimism, but I sort of pictured myself just sitting back with a cup of coffee pointing out pictures on Pintrest and in magazines for how I wanted the house to look. And the professionals would obviously do everything else. But the truth is, unless you hire a contractor and a decorator, you will still have a lot of hand-on tasks that you're responsible for. You will spend many hours researching and shopping for materials that you love, need, and budgeted for. Multiple trips to the home improvement store, and hours spent at the house supervising said professionals and being there to help problem solve when things come up. Which brings me to my second point…
2.) Everything will take more TIME and MONEY than you originally anticipate
Problems can and will come up. Whether it's little details that you didn't think of when planning the remodel, or big unpleasant surprises. So be prepared for delays and extra expenses. The other reason you should expect for your project to take more time is because managing multiple projects in the house is really challenging and you have to depend on contractors to come out as scheduled. If one person takes longer to do their job or comes in a few days later than planned, it throws off the whole timeline. We had this happen a couple times with our house. One of our biggest projects was the painting. We had our cabinets, doors, trim, walls, and ceilings painted. It was a TON of work for the painters and in order to do a quality job they ended up taking a few more days than planned. This meant that we had to push back all the other projects we had lined up after the painting and pushed our move in date back almost 2 weeks. It would have been a lot easier handling this setback if I was a little more mentally prepared for it.
Paint Makeover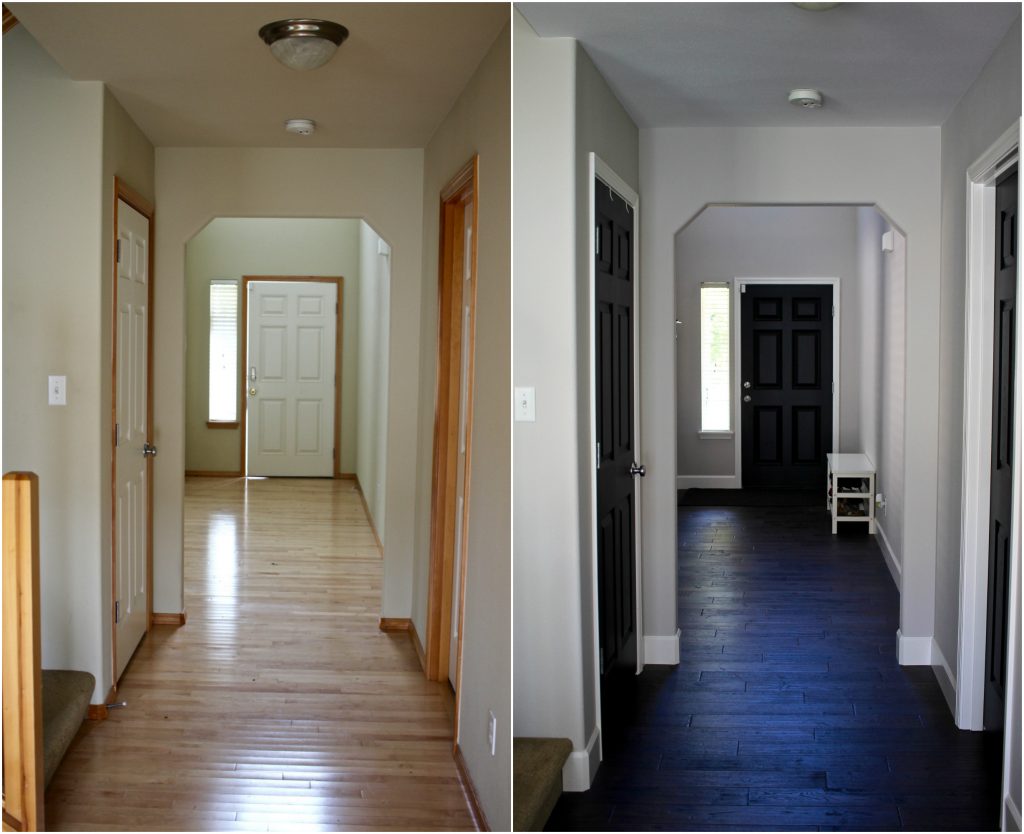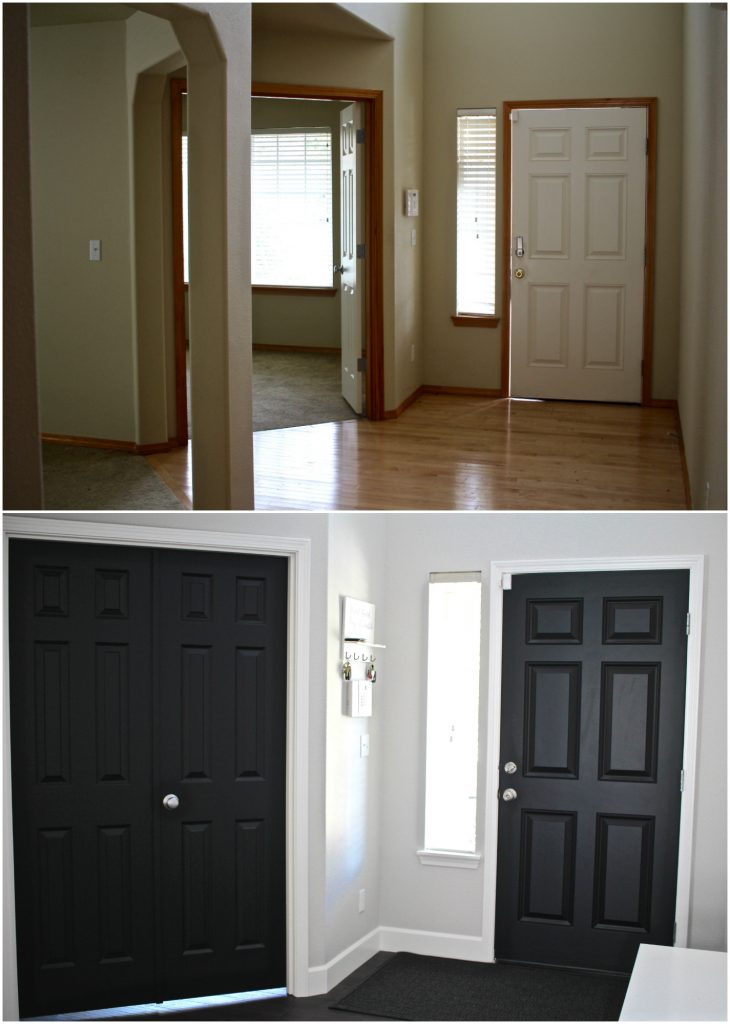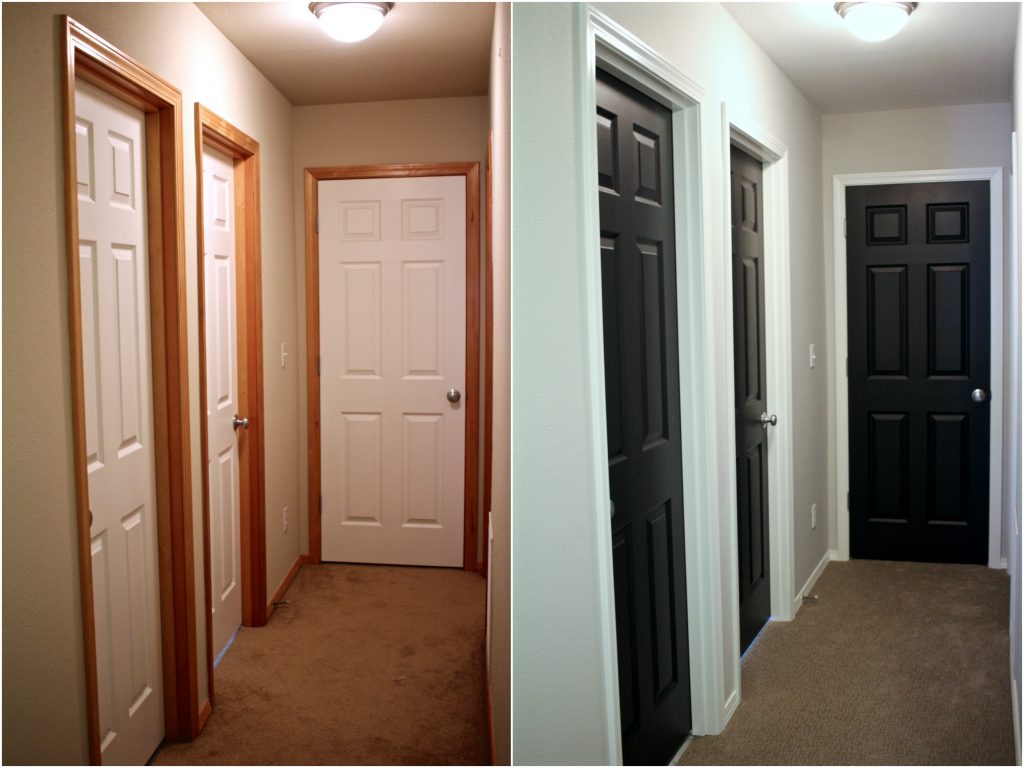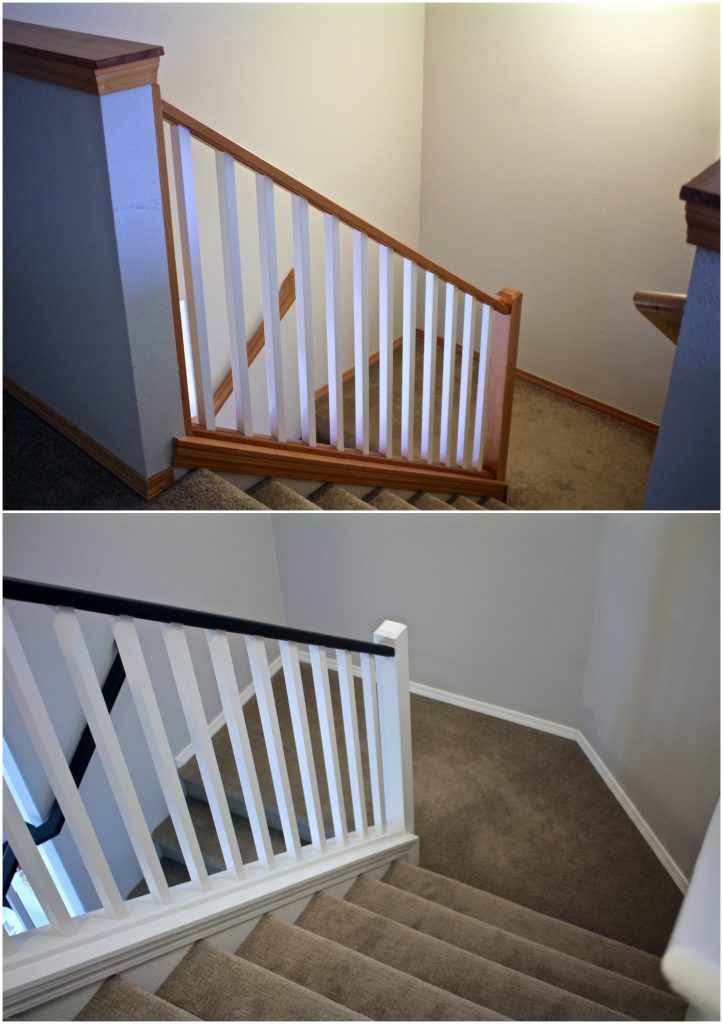 3.) You'll need to make compromises
Although you might have a very specific vision in mind, it doesn't always work out. We had this happen when we couldn't find the exact tile and hardwood that we originally wanted. Also when we realized that some of the things we did want were way out of our price range. Being flexible is a must and in the end I am so happy with how everything turned out, even though it wasn't exactly as I thought it would.
Master Bath Makeover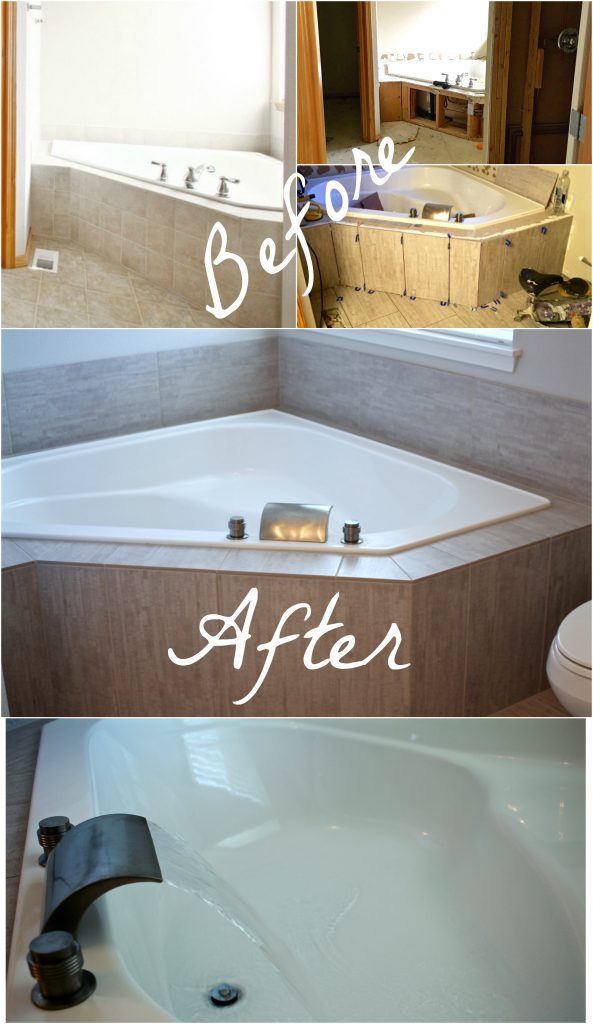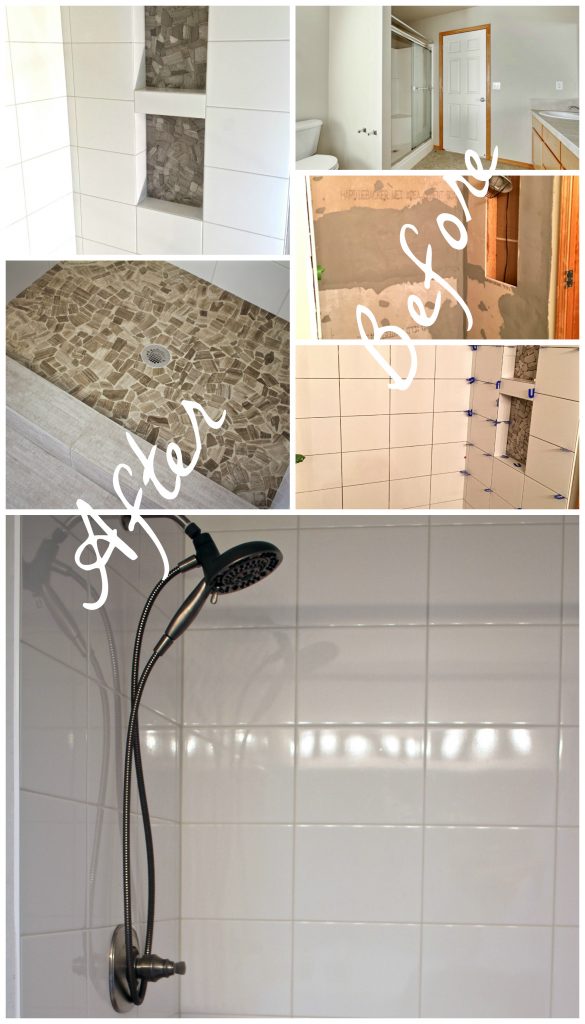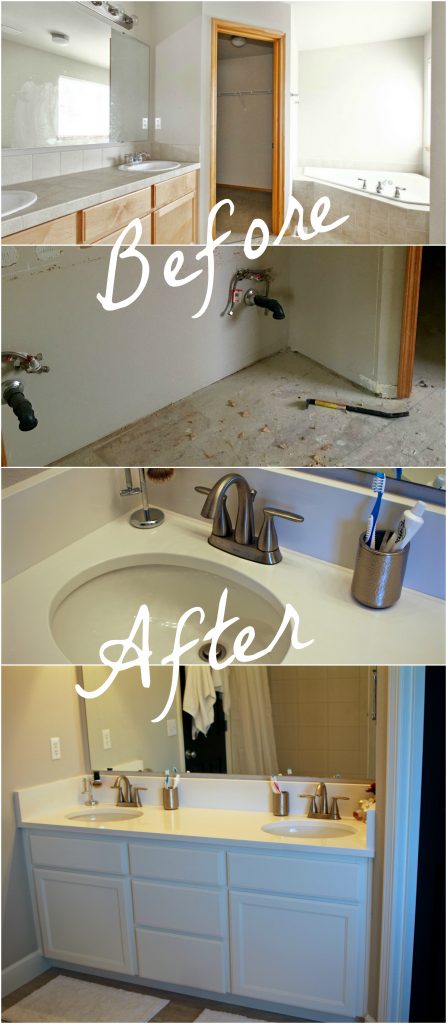 4.) Your house won't permanently look like the after photo
Planning home makeovers is a lot of fun. You envision what your home will look like when it's all finished and how beautiful it will all be. And it absolutely is! Except for it doesn't stay like the flawless "after" picture for long. When it's all said and done you actually have to live in the house not just look at it. This means the beautiful counters will get crumbs on them, your shiny new appliances will have little handprints all over them, and your new floors will have all sorts of things scattered on them. I imagined that living in my remodeled house would be like living in a magazine and things would magically stay clean on their own. But life happens and things can get messy. And in the end I think it is better this way because this house is becoming a home. A place where memories are made and life is lived, not just a fabulous magazine.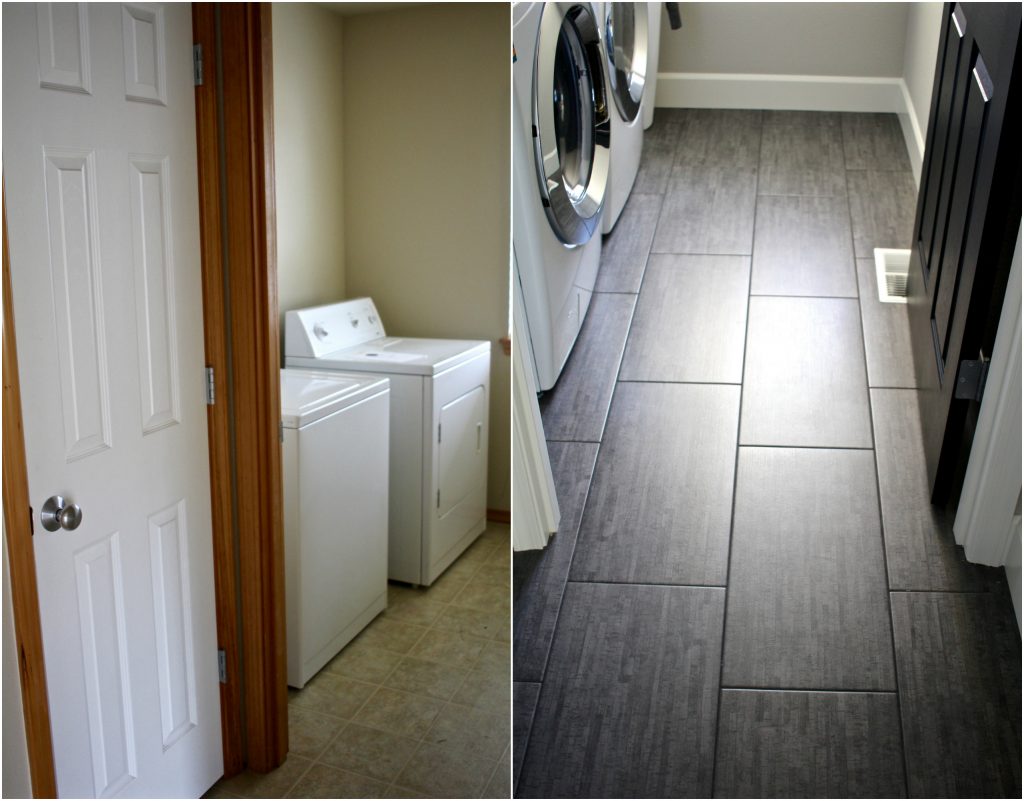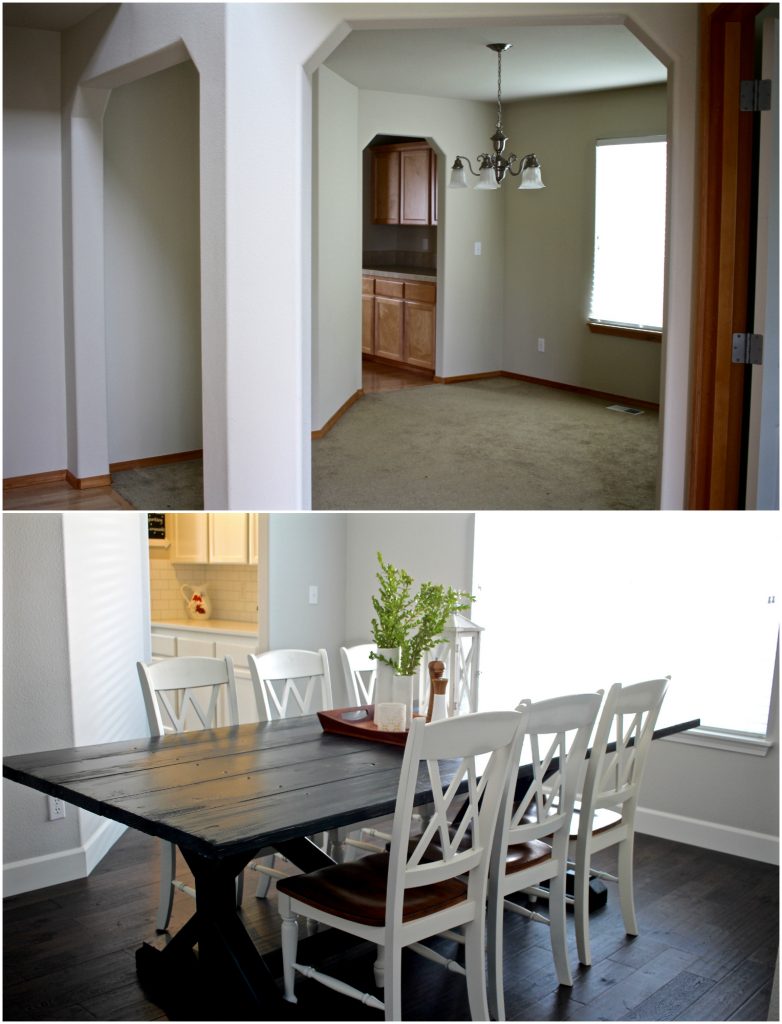 If you are planning a remodel, I hope you can glean some helpful information and learn from some of my experiences! I'd love to talk details and answer any practical questions you have about all of our projects. Just comment below or send me an email!
xoxo,
Yuli