When I was seventeen years old, I decided that I hated New Year's Eve. It was two weeks before the big evening and I still hadn't figured out what my plans were. I felt torn because I wanted to spend the evening with ALL of my closest friends, and be sure that I attended the BEST event or party that night. And so I kept waiting to see what all my options were and not committing myself to anything. My sister and I ended up going to a youth group event that was pretty fun, but the indecision and stress that preceded it made it the worst New Year's Eve thus far.
Now you might be wondering why I'm telling you about my "worst" New Year's Eve when the headline promises you the best one. Here is the truth, options aren't always what makes us happy. Waiting for something better to come along and looking at event invitations like items on a menu won't make you feel any happier or more satisfied with your choice. The one thing you need to guarantee your best New Year's Eve is to plan ahead and commit! I know it seems a bit silly mentioning commitment when discussing a party or event, but it really makes a huge difference. If you choose to do one thing, prepare yourself for it mentally, and actually have something to anticipate, you will have the best New Year's Eve! When I started doing this, I began to really enjoy New Year's Eve.
The way this has worked out for us the past few years is renting a cabin with a group of friends for 3-4 days around New Year's Eve. Living in Western Washington, we aren't always guaranteed a white Christmas, so we make up for it on New Year's by going somewhere snowy.  We are so lucky to live in a place surrounded with mountain ranges full of snow just hours away. I love having months to look forward to, plan our trip, and know exactly where, when, and who I will be ringing in the New Year with!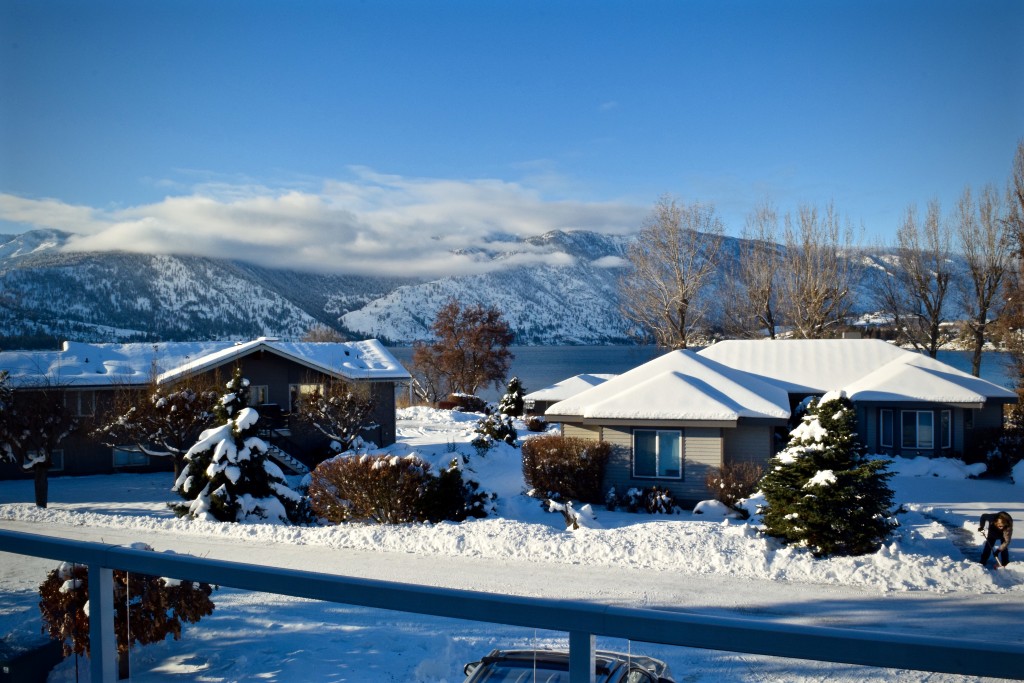 Planning for the trip starts as early as June or July to ensure that we get a great cabin to accommodate our large group and  before all the best ones are booked for this busy holiday weekend. (We've used both Vacasa and VRBO in the past to find the perfect cabin for our getaway.) Once we've decided on the location and cabin, we get together to plan the menu, which is one of my favorite parts of the trip. We split up the cooking responsibilities and everyone gets to show off their favorite and best dishes so our days at the cabin are full of feasting!
We also like to plan a few discussion topics and games or activities to do while we're there to make sure we don't get bored or get cabin fever. Whether or not we end up following through with all of them, it helps to go in having some ideas for how to spend the time.
Here are a few of my favorites things about renting a cabin for New Year's Eve (in no particular order):
it's a mini-vacation vs just a one-night event
you get to spend time and share a space with close friends
it's perfect if you have young children because you don't have to worry about childcare for New Year's Eve
opportunities to connect and make new memories
road trip and sightseeing on the way to the cabin make it even more adventurous
splitting the rental cost multiple ways makes it pretty affordable
This year we made a trip out to beautiful Lake Chelan, Washington. There was plenty of snow and breathtaking views on our drive as well as at the cabin. The kids (and adults) loved playing out in the deep snow and I especially enjoyed how the snow looked as I stayed inside with a hot cup of coffee and a good book. We were just a couple miles out from the charming little town, and a few of us drove out to explore.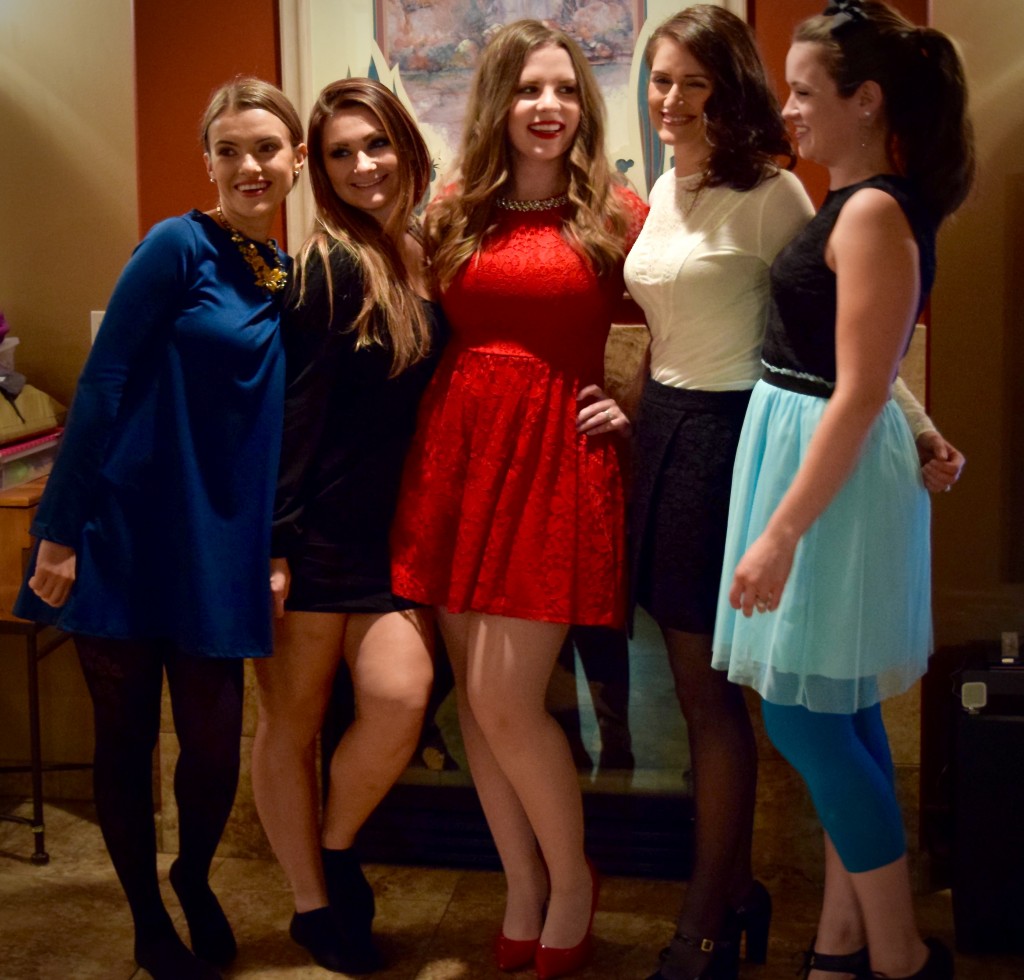 We decided to dress up for NYE and have a fancy dinner. Our menu consisted of a fresh herb and Garlic Chuck Roast with Red Wine Cream Sauce. The meal came together perfectly with contributions from a few different chefs. Irina made her fluffy dill and sour cream mashed potatoes, April took roasted veggies to the next level with parmesan broccoli florets and maple roasted baby carrots with bacon, and Lesya tossed the perfect fresh green salad with lots of fresh veggies and feta cheese to tie everything together.
A few other meals we enjoyed throughout the weekend consisted of seared salmon topped with a Garlic Honey Bourbon Glaze, served over basmati rice with Asian coleslaw, Honey Glazed Ham with roasted garlic potatoes, and a breakfast pizza on our last morning.
Speaking of mornings, I loved waking up to the smell of fresh coffee brewing and the sound of kids playing in the living room. One particular morning we had the opportunity to wake up to the scent of freshly baked cinnamon rolls that were just heavenly! We all stayed up the night before watching Irina make them from scratch using her super secret recipe. 
I'm not at all ashamed to admit that the food was one of the major highlights of this trip for me. My mouth is watering just remembering all our delicious meals and my only regret was being so excited to eat that I forgot to take photos!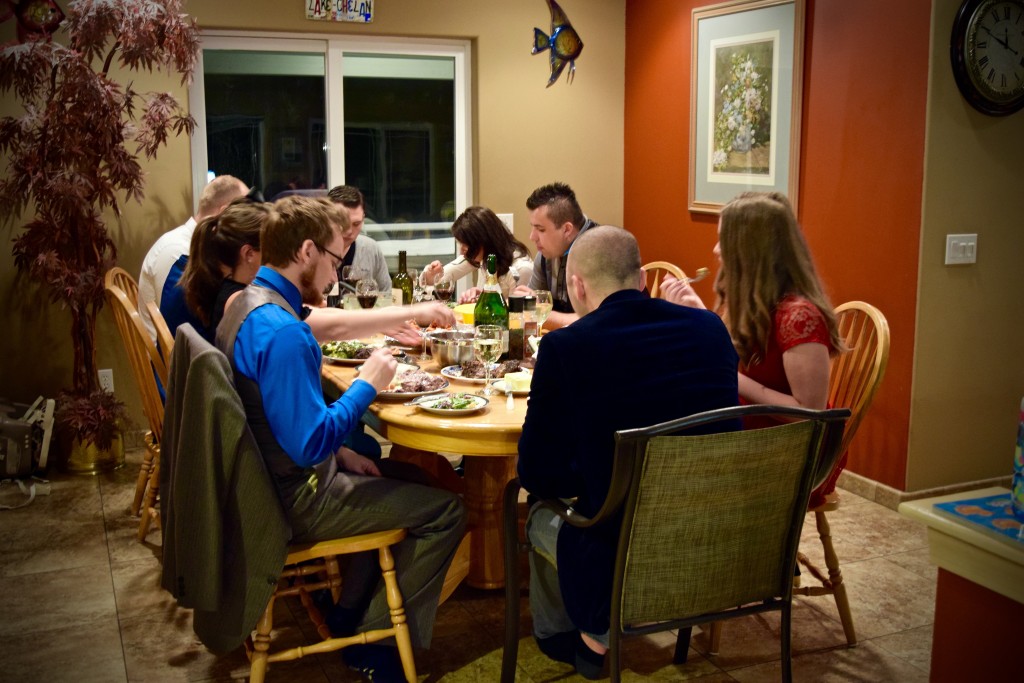 This trip was the perfect start to the new year and I hope to continue this tradition for many, many more years. Committing to plan ahead of time is what made this trip happen. The good memories, laughs, long conversations, silly games, music, food, watching our kids play together, movies, dancing, cooking together, and fun time spent with friends is what made this the best New Year's Eve (so far)!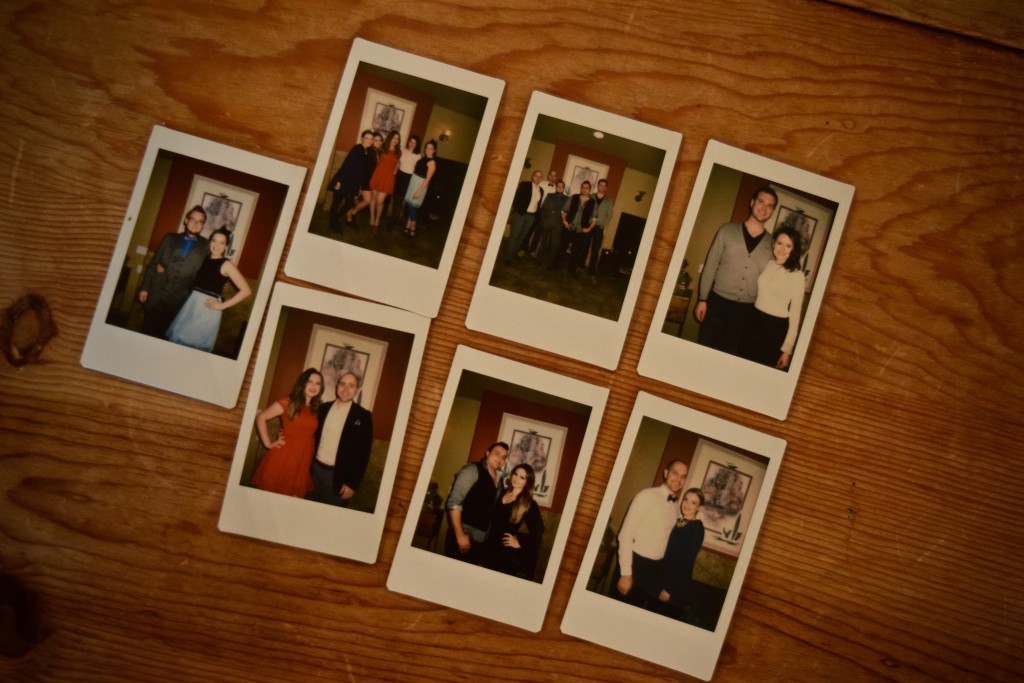 To make your New Year's Eve just this memorable next year, all you have to do is plan ahead! Go on and book that cabin, a weekend stay at a hotel in the city, a trip to visit out-of-town relatives or friends, or plan party you've always wanted to host! Having time to prepare makes it all possible. Allow yourself to enjoy the festivities, reflect on the previous year, and look forward to the next one!
xoxo,
Yuli