As much as we all love Christmastime, the season does come with a little added stress. Especially if you are anything like me and have a tendency to over-commit yourself. It is so tempting to sign on for more and more events and commitments in the name of "getting in the spirit".  But we end up enjoying ourselves less and less as the stress builds up.
This is why I decided to throw a very laid back and stress free Christmas party. As much as I love perfectly planned parties and coordinated decor with a theme; sometimes it's nice to just go back to a simpler way of throwing a party. Back to the days before Pinterest had us all racing to the craft store to get the hundredth little decoration. This year I realized that I would rather be relaxed and energized at my own Christmas party than running around like a chicken with my head cut off just to set out hand made food labels for every portion of the meal or some other small detail.
The most important goal of hosting a Christmas party is to spend time with friends and loved ones and enjoy each other's company, and this was definitely accomplished with just five easy steps.  These are great guidelines for the party planning novice who's feeling intimidated by the idea of hosting a big Christmas party as well as the expert that's feeling tired and stressed. 
5 Easy Steps For A Stress Free Christmas Party
#1: Do A Potluck Style Dinner
That's right! You don't have to slave over the stove for the entire day in order to have a bountiful meal for your guests. Choose a main dish to make and have others bring the salad, sides, and dessert. As I mentioned in my previous post on hosting, asking others to help out can be a welcome change and gives people an opportunity to take ownership and contribute to the party.

#2: Make A Simple Dish
So now that you've decided on a potluck, the next question that comes to mind is what YOU should make. In my opinion, a honey baked ham is the best way to go for several reasons:
It is quick, easy, and requires minimal prep.
Just about everyone loves this nostalgic Christmas dish.
Almost any side or salad will taste amazing with this.
You can get a large ham (or two if you're like me and want leftovers) and not have to worry about running out of food.
I've done all the hard work of preparing the perfect recipe for a homemade honey glaze and instructions for how to prepare the ham, so you don't need to worry about finding a good recipe to use.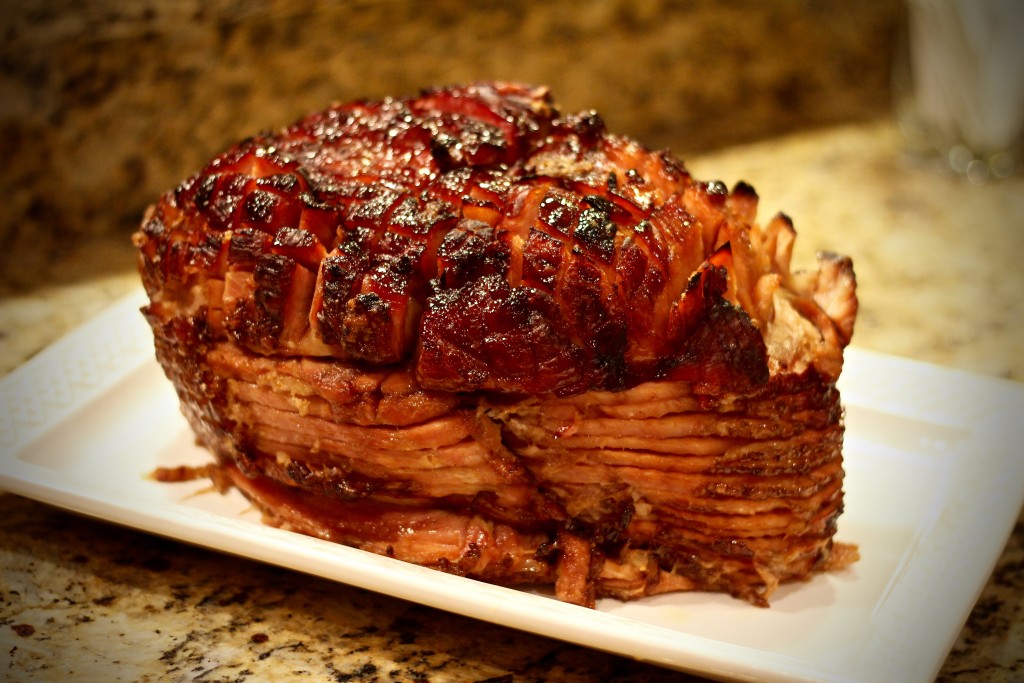 #3: Stick With Simple Decorations
It's December, so chances are you already have your Christmas tree set up and maybe even a few gifts beneath it. This already adds so much warmth and holiday cheer to your home that you don't need much more. I chose to pick up a few poinsettia plants to brighten the table and Chris turned on some Christmas music. This was all I used to decorate for the party and it still felt distinctly "Christmassy" without any laborious effort.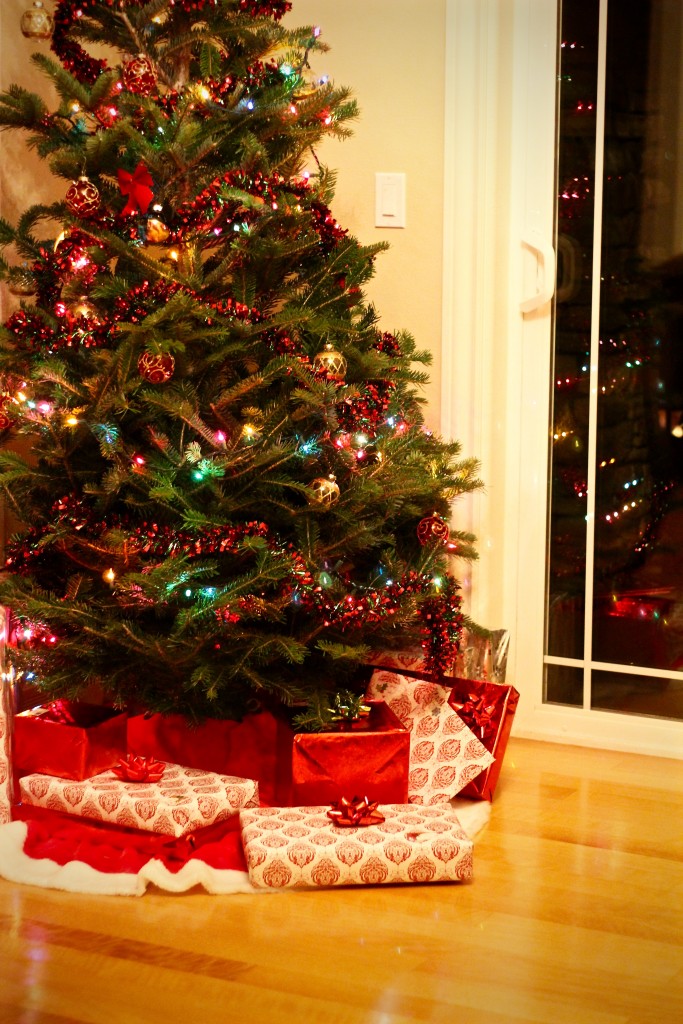 #4: Entertain With A White Elephant Gift Exchange
This gift exchange is so much fun to participate in and a great option for a larger sized group. Everyone goes home with something that they love OR can use for another White Elephant gift exchange! Let everyone know in advance to bring a wrapped gift that is either a "re-gift", a used item they no longer need (such as movies or books), or worth about $5 if they have nothing on hand. It's fun to wrap the presents in a way that disguises what they really are. I love seeing all the different things that people come up with!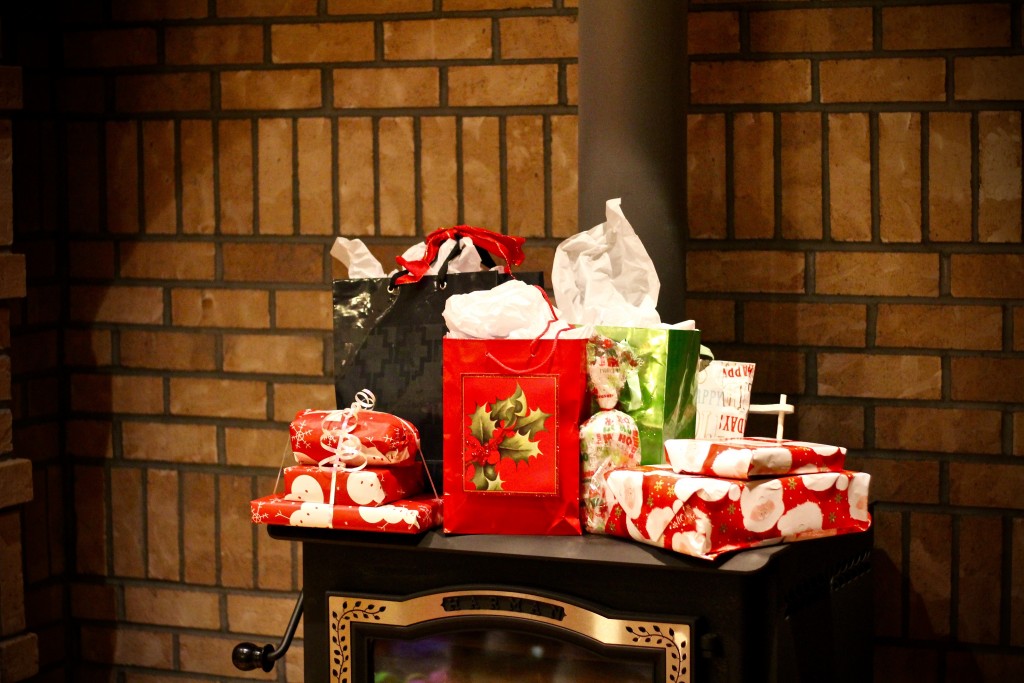 I was going to jot down a quick tutorial for how the game works, but then found this informative, quick video from Santa explaining it!
#5: Use Disposables For A Quick Clean-Up
You probably don't love to spend hours washing dishes and cleaning up after a party, so make it easy on yourself and use disposable plates, cutlery, and cups! You can pick up some cute holiday design ones or go with whatever you have on hand. I love how easy this makes it for me at the end of the night. Don't worry,  no one is going to remember the plastic plates, only the fun they had at your Christmas party!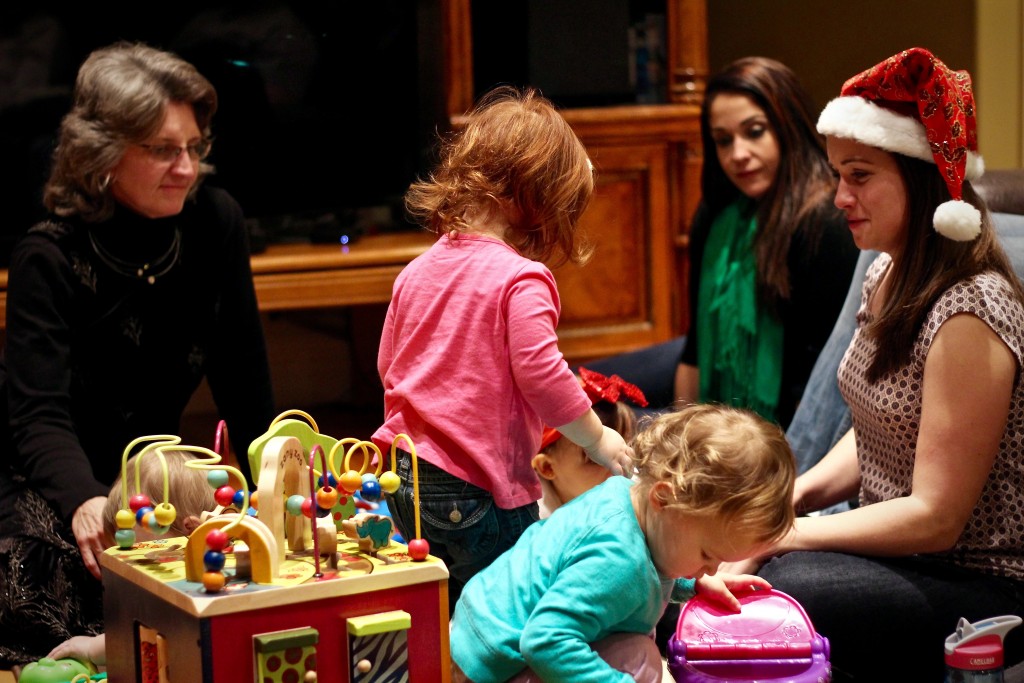 If you were thinking that throwing a Christmas party this year was just too much to manage, I hope these 5 easy steps for a stress free christmas party have inspired you to do it the easy way and make some fun memories. There is a time for fancy parties and there is a time for laid-back gatherings, but it is always the perfect time for a celebration with loved ones! Go ahead and plan yours today!
xoxo,
Yuli