There are many experiences that have helped me put together these 7 practical hosting tips. It all began in the home and community that I grew up in…
Hosting, entertaining, and hospitality are things I first learned from my mom.
Setting an extra seat at the table was a regular occurrence. Growing up in a home that opened its doors to all kinds of people for all kinds of occasions taught me that living in community is beautiful.
If you open yourself up to people, hosting can be a huge blessing to not only your guests but to you as well.
I still remember being a little girl and watching my Mom bustle around the house preparing for guests. There was always something delicious cooking– and always a big batch so that everyone would have plenty to eat. I also remember the excitement of having people stop by our house with hardly a moment's notice. Mom would always welcome them in for tea or to join us at the dinner table.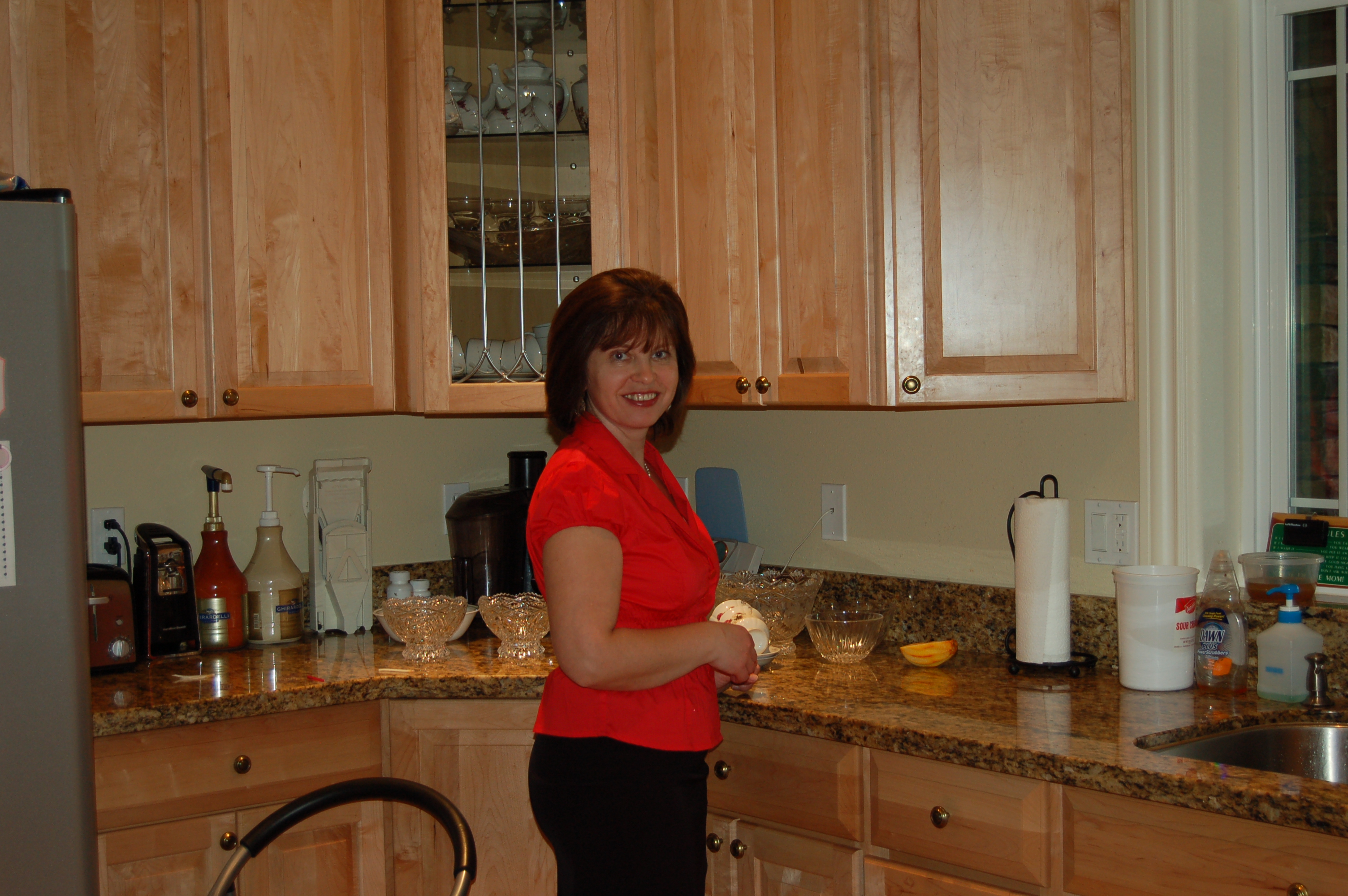 My beautiful Mama!
Long before I was married or had a home of my own, I was excited to play the role of hostess.
When I was in my teens, my sister and I hosted a Bible study group at my parents' house every Saturday. We also loved to organize and throw fancy Thanksgiving (Friendsgivig) dinners, Christmas parties, birthday celebrations, and much more.
A little over five years ago I married the man of my dreams, the same guy who had become a close friend of mine over the previous years through the Bible study group. Thankfully, Chris knew what he was getting into and was just as excited about opening up our home to friends and family.
Starting literally the day after we got married, we've had countless people come through our doors. There have been casual hang outs, intimate dinners, brunches, movie nights, game nights, birthday parties, book clubs, community group, holiday gatherings, play dates, and everything in between. We end up having people at our house at least three or four days out of the week.
While this is something that has become the norm for us, I know that some people are not as comfortable with hosting and can feel pretty overwhelmed at the thought of having people over.
Here are some practical hosting tips and principles that I have learned over the years that can help you host any kind of gathering! 
7 Practical Hosting Tips to Try
Practical Hosting Tips: #1 Prepare yourself
This is meant in a mental and physical sense. People can always perceive when they aren't welcome, having a negative mindset shows through more than you would guess. Being excited to see the people and genuinely looking forward to spending time with them is the most important thing you can do as a host. (Even if nothing else goes according to plan, both you and your guests will have a good time.)
Being physically prepared is something I really struggle with as I am prone to running late. What I mean by this is try to be dressed and ready when people arrive. It can make people feel a bit awkward (and wonder if they showed up too early) if you are running around looking frazzled with a face mask and sweatpants on. Now I don't mean there is anything wrong with sweatpants, you can dress it down if you're doing something really casual, but be in the outfit that you plan to wear for the occasion BEFORE people are knocking on your door. It sounds so basic but took me a while to learn how to prioritize this.
Practical Hosting Tips: #2 Create the right atmosphere
Make sure to take a few minutes and make the atmosphere match the occasion. If you're having a formal dinner, set aside extra time (preferably earlier in the day so you aren't rushed) to make things clean and polished. If it's a casual or spontaneous gathering, don't worry about having a perfectly clean house. It's ok if there are signs of living in the house…
Also try some of these simple touches that make a great first impression:
turn on some background music
light a scented candle
open up some windows about an hour before people arrive to let in some fresh air
Consider the weather:

adjust thermostat- if its cold outside turn it up a little so people can feel cozy as soon as they arrive, if it's hot, turn up the AC or fans
set out a basket of blankets and/or house slippers for guests to use on cold days
set out a pitcher of ice water that guests have easy access to on hot days
The little things can make a big impact!
Practical Hosting Tips: #3 Welcome your guests
This is another one I have to constantly remind myself of. It's so easy to get caught up; in the kitchen if you are cooking something, getting ready in your room, or just running around the house picking up some stray toys. Stop whatever you are doing and answer the door (rather than shouting "come n" or sending your significant other to get it).
Greet your guests and let them know you are happy to see them. Don't make them feel like they are intruding on something by coming over. Once they've settled in and you've taken their coats, feel free to get back to last minute preparations. Just make sure there is someone to entertain your guests when you leave the room. This is where a spouse plays a huge role!
Practical Hosting Tips: #4 Ask for help
It's totally acceptable! Whether it's asking your spouse or roommate for help to set up, or asking friends to bring a dessert to go with dinner; you are allowing them to be an active participant in what's happening and it takes some stress off of you. Throw a dinner party where you cook together and see how much fun it can be!
Practical Hosting Tips: #5 Have beverages ready
Really practical and easy to do. If you have some sort of beverage and glasses set out, it gives your guests something to hold on to and something to occupy themselves with as you put finishing touches on things or work on preparing the meal in the kitchen.
It's an instant way to seem completely prepared and welcoming!
The drink can be as simple as ice water with lemon, or some hot tea. And most importantly, make sure you have a glass or cup as well.
Practical Hosting Tips: #6 Always have food
Even if it isn't a dinner party. It doesn't have to be fancy or complicated, but having something for people to snack on goes a long way to make them feel comfortable and at home. It can be a bowl of pretzels or popcorn sitting on the coffee table by the drinks, or a bar of chocolate to go with tea. Whatever it is, I guarantee people will appreciate it!
Bonus tip: Try keeping some pre-made frozen appetizers on hand. You never know when a movie night will turn into a two-movie-night or if game night runs later than expected. This is the perfect opportunity to pop those appetizers in the oven! People won't always tell you they are hungry… anticipating their needs before they express them will make you an amazing host.
Practical Hosting Tips: #7 Join in
Finally, don't forget to join in on the conversation and have fun! Yes, hosting takes effort, but you shouldn't forget to connect with those in your home. Try to do as much of the work as possible before and after the guests are there so you have more time to spend with them. Don't worry about getting the house perfectly cleaned up and the dishes all done while there are people around the table still. Sit back and relax, it can wait until later!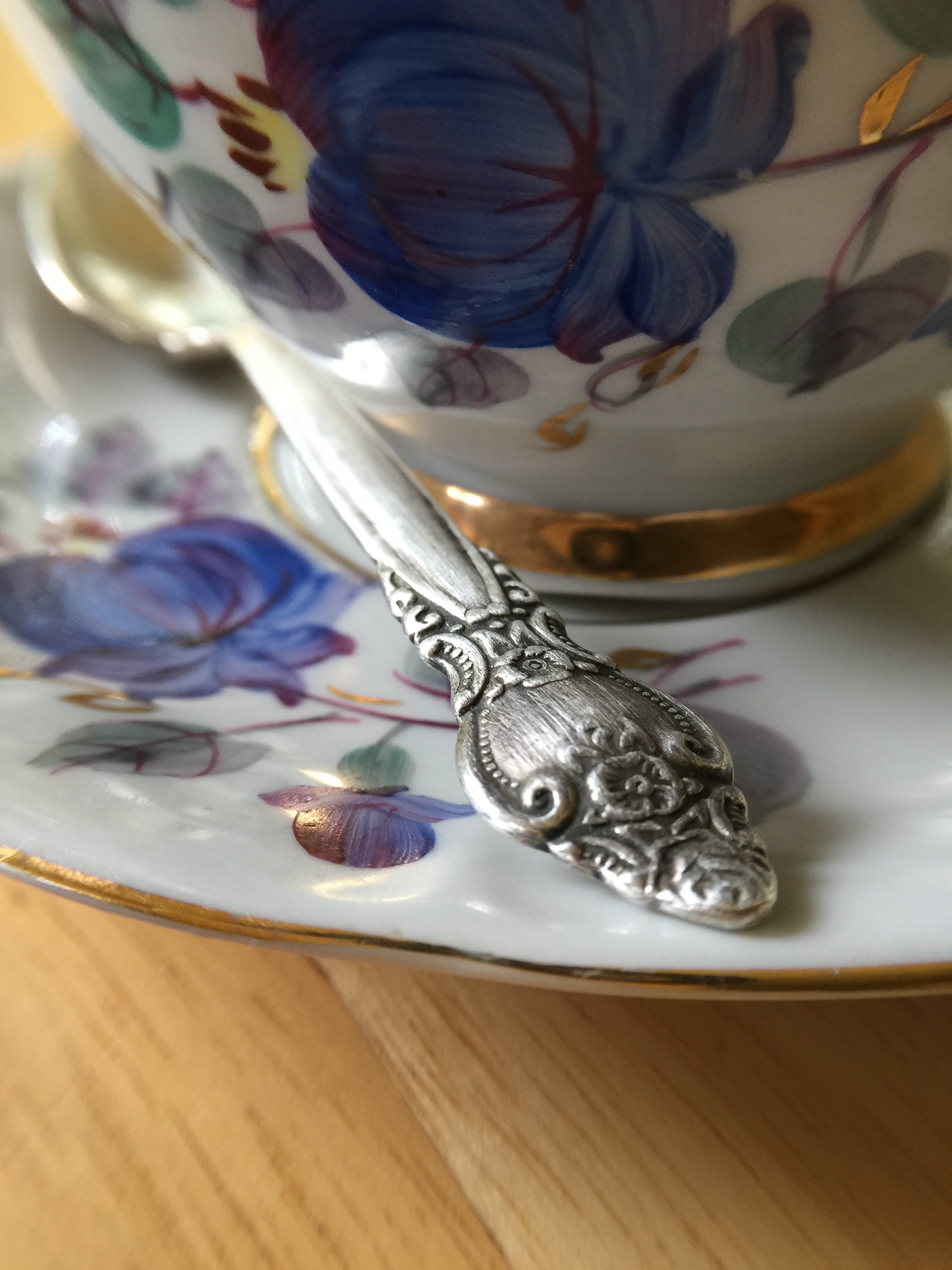 Invite some friends over and try these practical hosting tips over the weekend!
I would also love to hear some of your ideas for how to be a great host(ess) and what works for you.
Were any of these new or surprising to you? Any that you regularly practice? Let's talk!
xoxo,
Yuli