We all have our favorite burger places, but don't you want to make the best burgers at home? It may seem complicated, but once you try out these tips (and my favorite burger recipe), HOME will be your favorite burger place! Just follow these 4 simple steps for fool-proof burgers every time:
4 Things You Need For The Best Burgers At Home
1.) Make your own patties
The pre made burger patties will not be as fresh, big, or flavorful as the ones you can easily make yourself. Just buy a package of ground beef and go from there!
2.) Add seasoning and other ingredients to the patties
Now, don't stop at just the ground beef. Add your favorite seasonings to the meat to pack in more flavor. Throw in some shredded cheese, bacon bits, mushrooms, or whatever sounds good to you.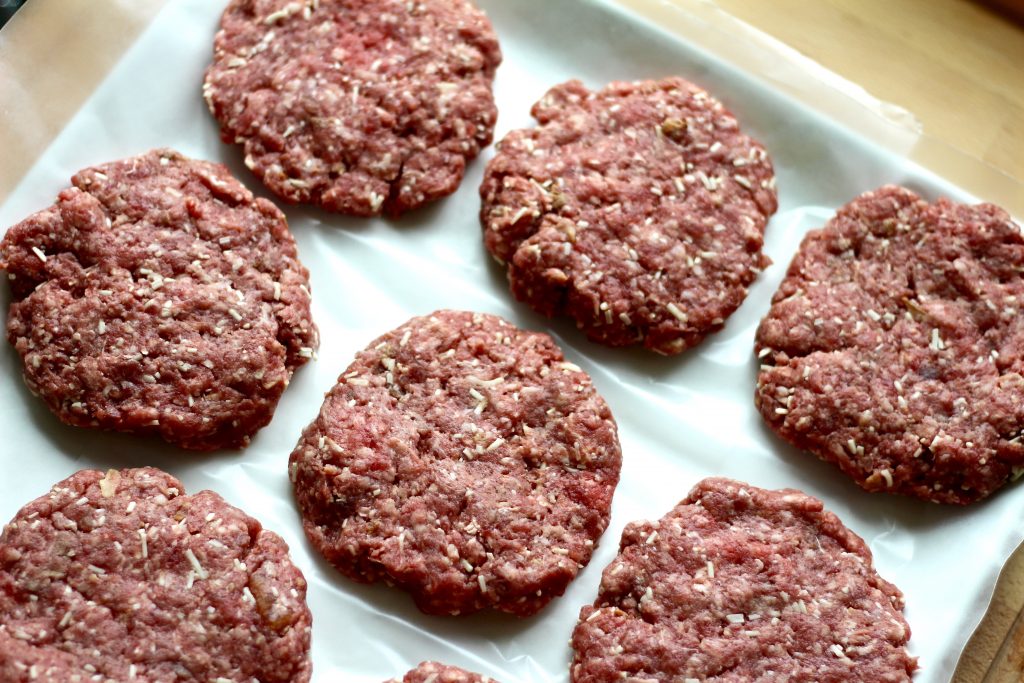 3.) Try different buns
Think about it…there are SO many options out there for the bun. Just to name a few, there's the Brioche bun, kaiser roll, sourdough roll, french bread, pretzel roll/bun, ciabatta, or even a bagel! The bun is a big part of the burger and adds to the flavor and texture of the whole meal. Keep trying different buns until you find your favorite.
4.) Cheese
In my opinion, burgers are only as good as the cheese on them. So don't skip out on it! Melt a slice on top of the patty just as it's finishing cooking for the perfect melty cheeseburger. Although I occasionally enjoy the classic American cheese on a burger, I have found that there are so many more I like better! (Sharp white cheddar and Havarti are currently my favorite.) 
So without further ado, here is my current favorite recipe for burgers. These juicy, cheesy, flavorful burgers take just a few minutes to prepare and are a great summer night dinner option. (They can be grilled or cooked in a pan on the stove!) Make these ahead of time and just keep them in the refrigerator until ready to grill to make dinnertime even easier!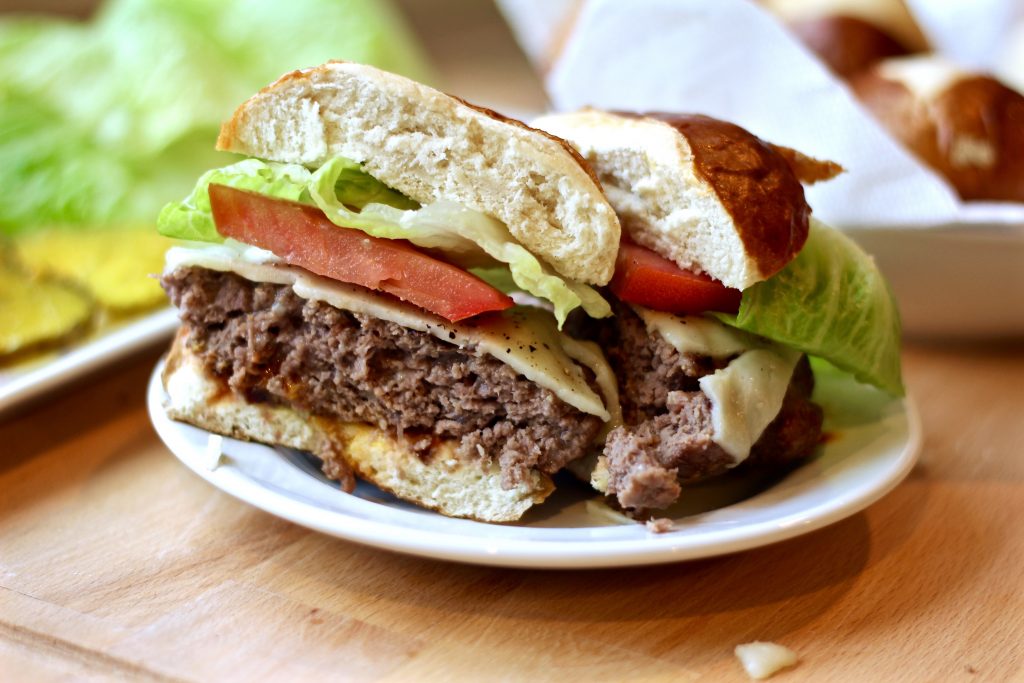 Recipe for White Cheddar Bacon Burgers:
2.5-3 pounds ground beef (I used 80/20 lean)
3/4 cup shredded sharp white cheddar
1/2 cup bacon bits
2 teaspoons kosher salt
1 teaspoon garlic power
For Assembly:
8-10 slices sharp white cheddar
8-10 pretzel buns
condiments and veggies of choice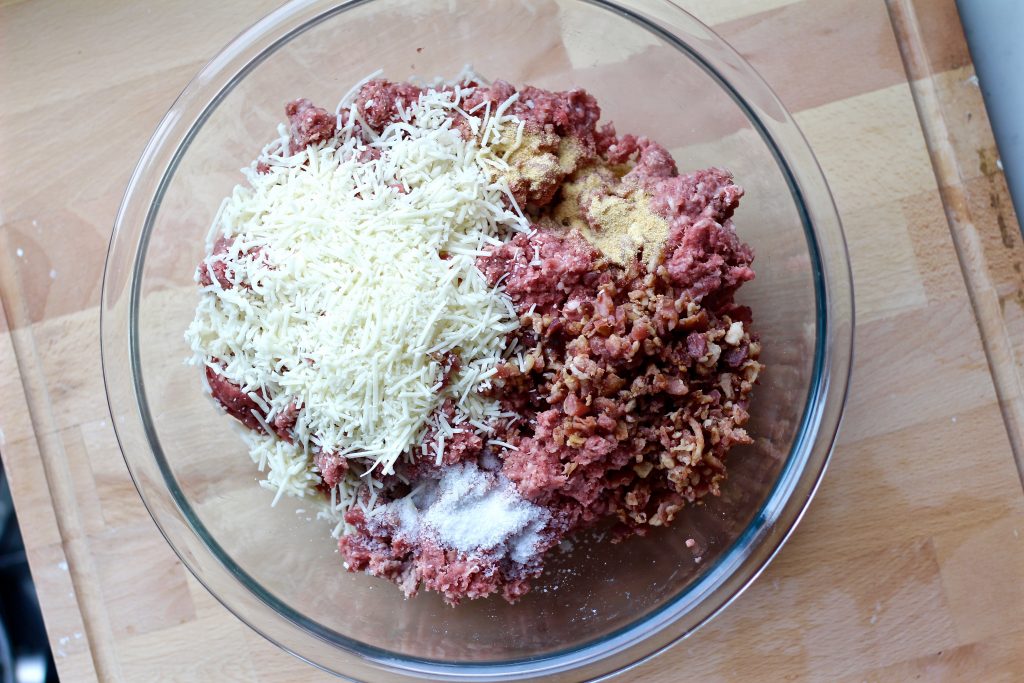 Directions for White Cheddar Bacon Burgers:
Combine all burger ingredients in a large bowl. I like to mix it all in with my hands to make sure the seasoning and add ins are well distributed. (I use latex free food prep gloves for this.)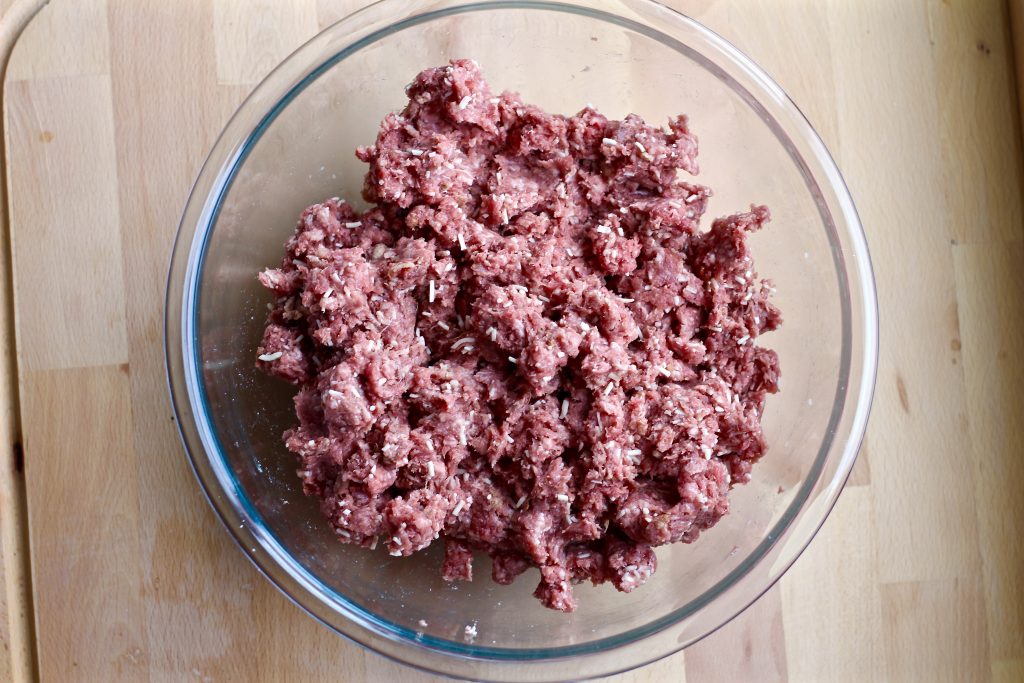 Next, form 8-10 patties using your hands. Start by rolling the ground beef into a large ball and then flatten. I like my patties about 1/2 inch thick for a juicy medium done burger.
(Lay patties on wax paper to prevent them from sticking to the plate. Your grill master will thank you for making it easy to get these burgers on the grill!)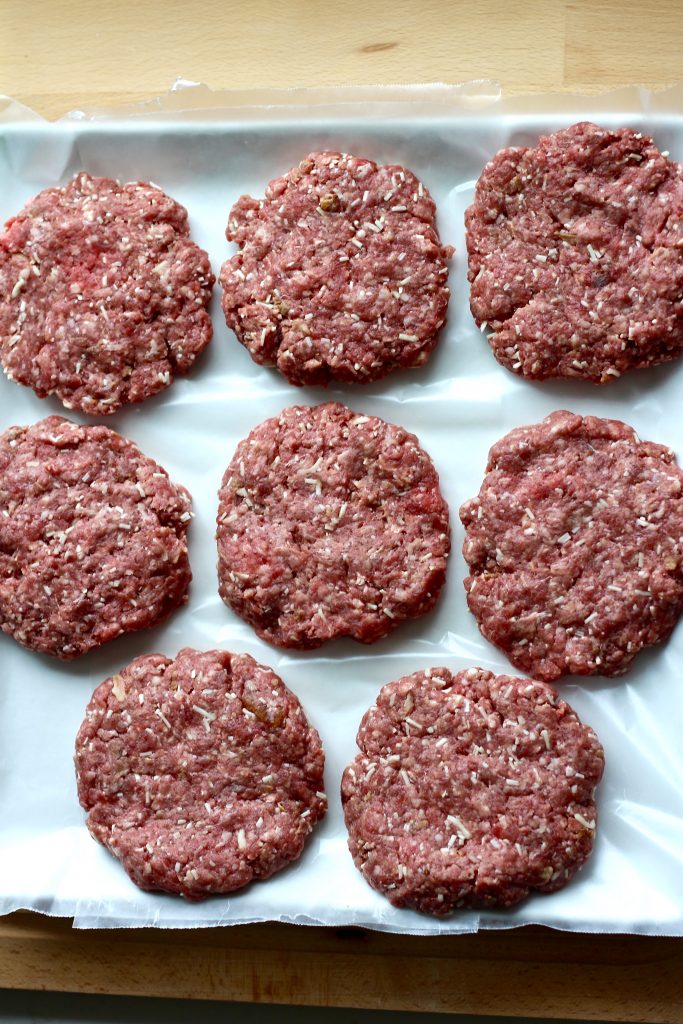 Grill for 3-4 minutes on each side until desired doneness.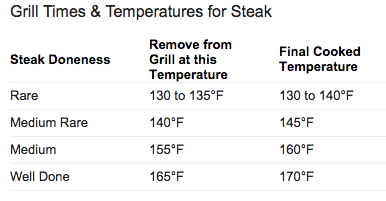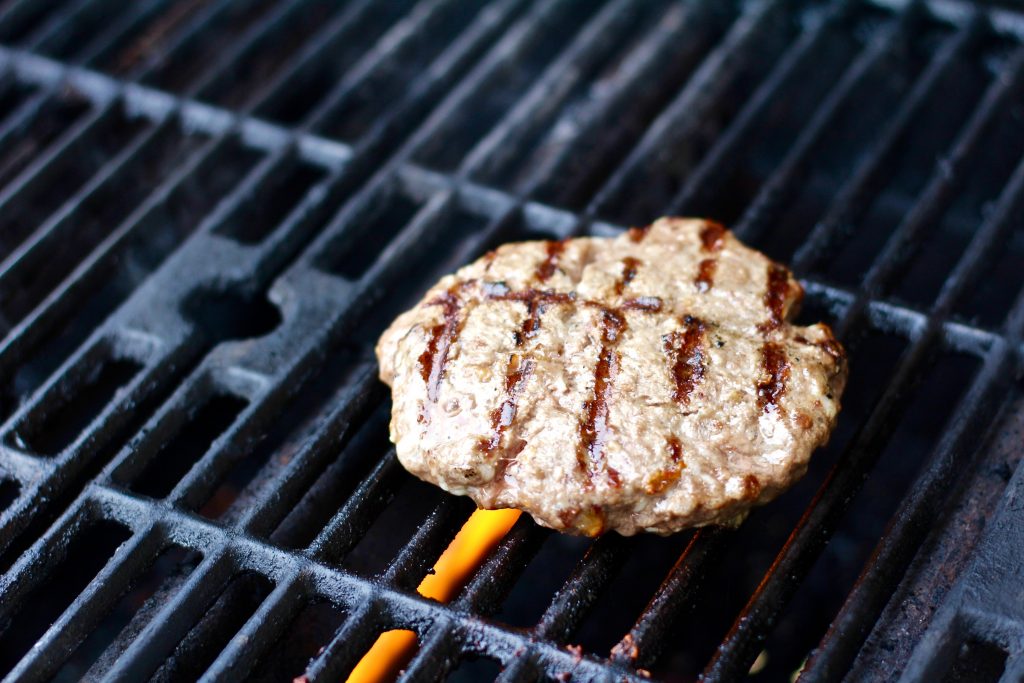 Add a slice of white cheddar during the last minute of cooking so it melts.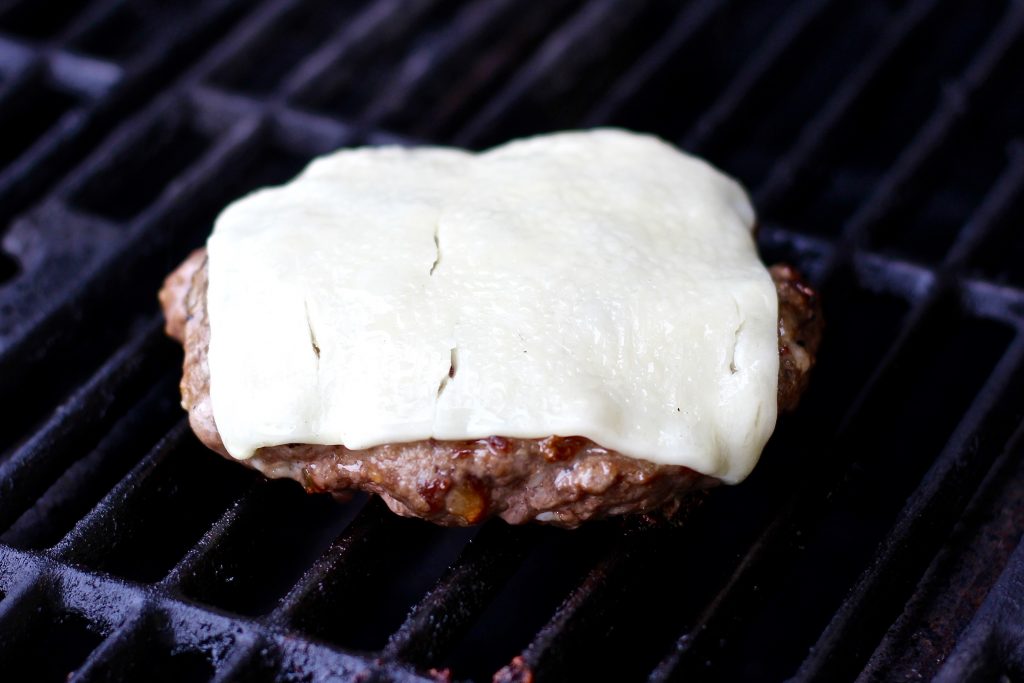 Grind a bit of black pepper on top of the melted cheese. It compliments the creamy, sharp flavor of the cheddar very well and makes the flavors pop.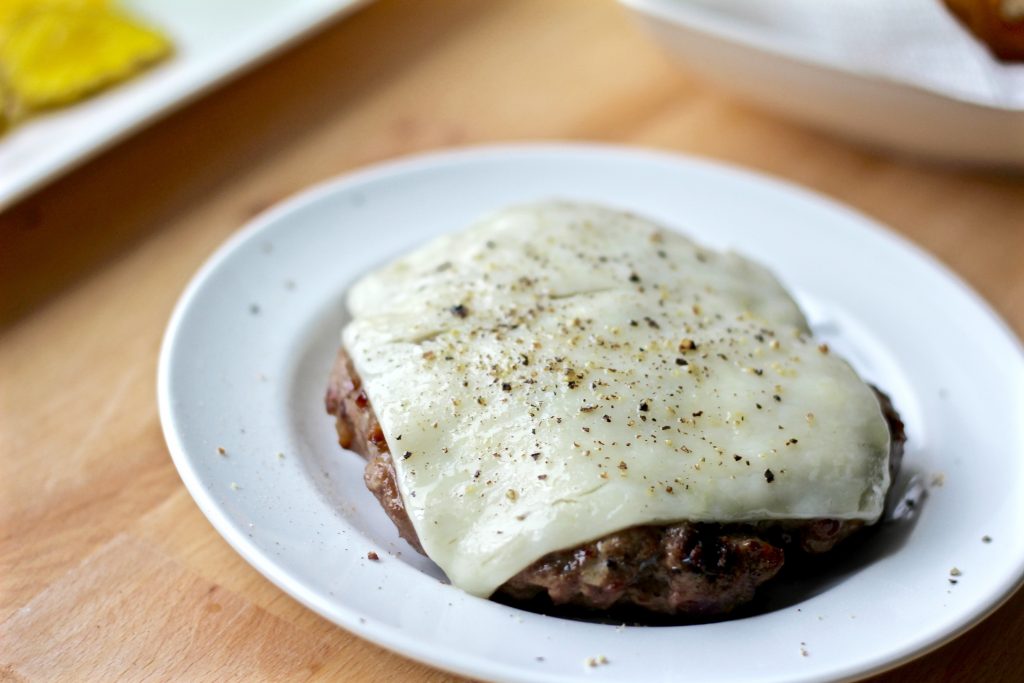 Serve on lightly toasted pretzel buns with condiments and veggies of choice. Pretzel buns have been my go-to lately. I love the chewy texture (like a soft pretzel) and slightly sweet, dense dough they're made of. It holds up great with a juicy burger like this one. Feel free to use whatever condiments and veggies you like. I stuck with a classic combination of ketchup, mayo, lettuce, tomato, and bread & butter pickles for this burger.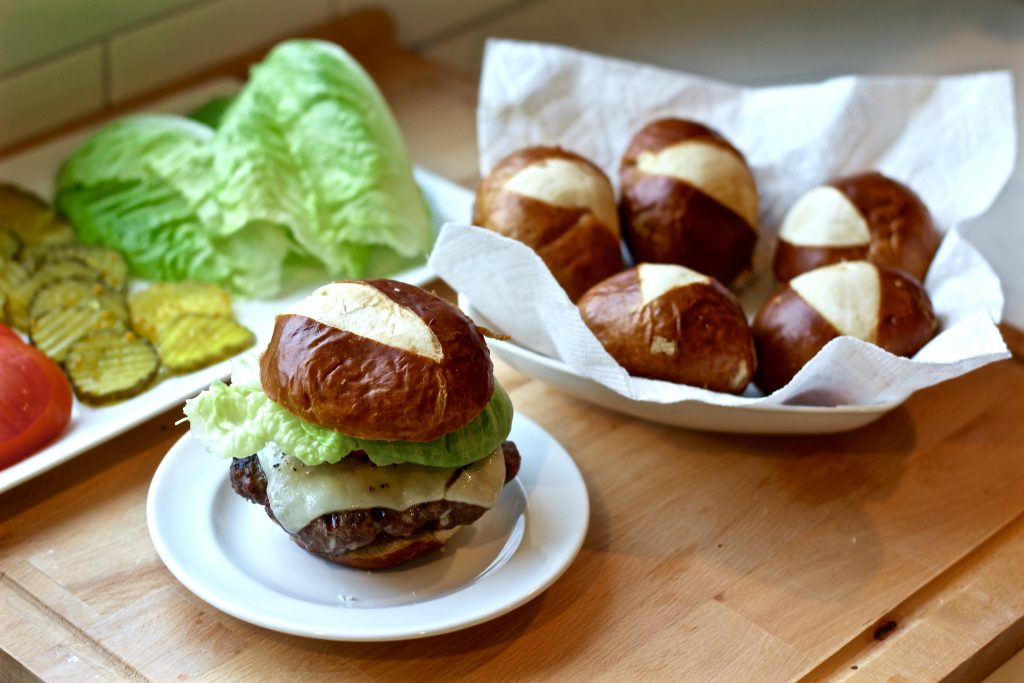 xoxo,
Yuli
How To Make The Best Burgers At Home

Ingredients
2.5-3 pounds ground beef (I used 80/20 lean)
3/4 cup shredded sharp white cheddar
1/2 cup bacon bits
2 teaspoons kosher salt
1 teaspoon garlic power
8-10 slices sharp white cheddar
8-10 pretzel buns
condiments and veggies of choice
Instructions
Combine all ingredients in a large bowl
Form 8-10 patties using your hands
(Lay patties on wax paper to prevent them from sticking to the plate)
Grill for 3-4 minutes on each side until desired doneness
Add slice of white cheddar during the last minute of cooking so it melts
Serve on lightly toasted pretzel buns with condiments and veggies of choice